Options
Horns and strobes
Smoke detector
Safety edge (electrical or pneumatic)
Fire-rated counter top
Smoke Seal
Vision FireLites®
Wayneguard® release system
Chain hoist with gear reduction
Wall crank box
Motor Operator
Safety
Testing the FireStar® counter shutter is easy! It requires no tools, and can be reset back into operation with no special skills. Just follow the simple instructions. Facility staff can test for fire safety periodically throughout the year.
Optional Fire Rated Counter Top
Choose our fire-rated counter top for even more fire protection. It has an interior core made with Georgia Pacific Firestop®.
Slat & Guide Assembly

Accessories

FireStar® doors feature an easy to use release handle for easy testing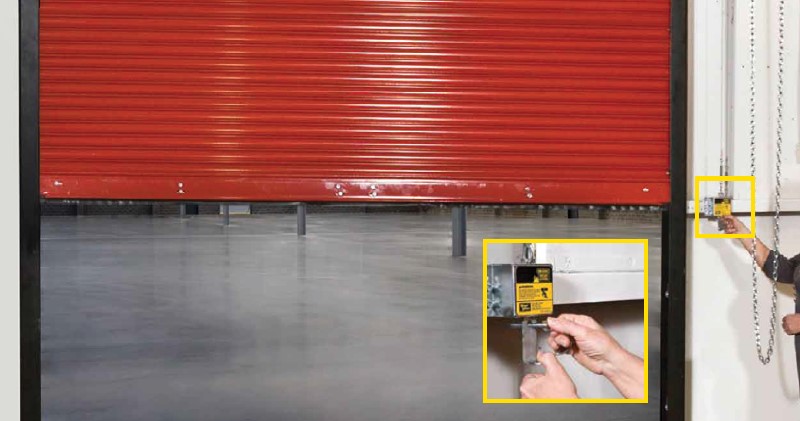 What makes a FireStar® superior
Planetary Gear Arrangement
FireStar® uses a unique planetary gear assembly to disconnect from the operator and drop the door in the event of a fire.
Lift-Up Crank Operation
FireStar® uses a unique counterbalance technology utilizing special clutch plates.
Standard Features
Max Height
9' (2.7 meters)
Max Width
16' (4.8 meters)
Material
FireStar® 540: 22-gauge galvanized steel
FireStar® 550: 22-gauge stainless steel #4 finish
Curtain
Interlocking roll-formed slats with steel endlocks
Bottom Bar
Steel angle:
FireStar® 540: galvanized steel
FireStar® 550: stainless steel #4 finish
Brackets
Steel plates
Counter Balance
Oil tempered helical torsion springs with cast iron barrel plugs.
Hood
24-gauge steel
Operation Release
Manual lift-up standard
Mechanism
FireStar® release system standard on most shutters
Mounting
Steel, masonry, fire-rated wood, or fire-rated drywall with 16+ gauge steel jambs