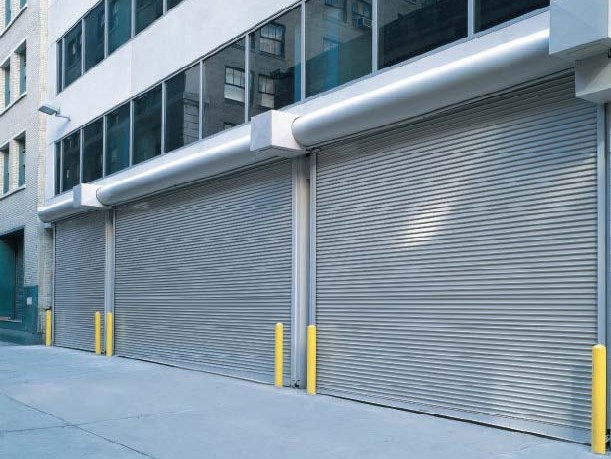 The Security of Steel
For wide access to a dock or shipping and receiving bay, where security is paramount, our steel roll up service doors are the perfect solution. With a variety of steel gauge curtains available, and numerous safety and control options to choose from, your service door can be configured exactly as needed.
American Door's steel roll up doors have a variety of slat style options as well, including single crown, flat slat, fenestrated, perforated, and security grille. We have heavy duty, and insulated models too. We do complete installation, including site preparation and electrical hookup.