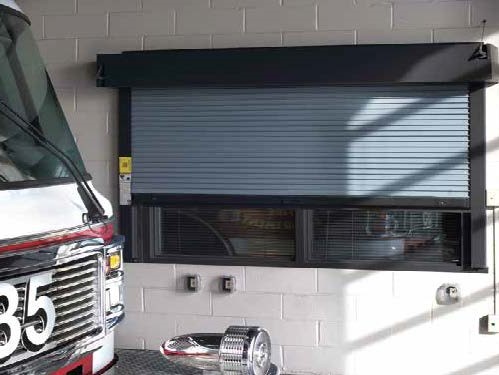 The FireStar® 540 fire shutter provides superior fire protection, and looks amazing too
Your property is worth the protection of this FM approved rolling fire shutter. The FireStar® 540 meets the NFPA 80 standard too, so you don't have to guess if it provides the ultimate protection – it does. It operates quietly, runs smoothly, and features an innovative design that provides easy lift-up operation. It is easy to test, and requires no tools to reset the mechanism.
The FireStar® 540 fire-rated counter shutter is ideal for hospitals, schools, concessions, cafeterias, and retail establishments.